Rebranding a rapidly growing healthcare company meant highlighting what makes them unique.
Stonerise knew that their approach to transitional care is what sets them apart from their competitors. They needed to express that visually and bring together their 17 skilled nursing centers, therapy program and home health division as one cohesive, recognizable brand.
Stonerise strives to be a loving, encouraging environment for both patients and team members, and their new brand identity reflects that positivity. The approachable and optimistic graphics, typefaces and color palette that make up Stonerise's new brand identity express the dependability of a big healthcare system and the warmth of a tight-knit community.
When incorporated into their new, informative and engaging website, this departure from the clinical aligns with the experience of walking into a Stonerise transitional care center. It feels different because it is different.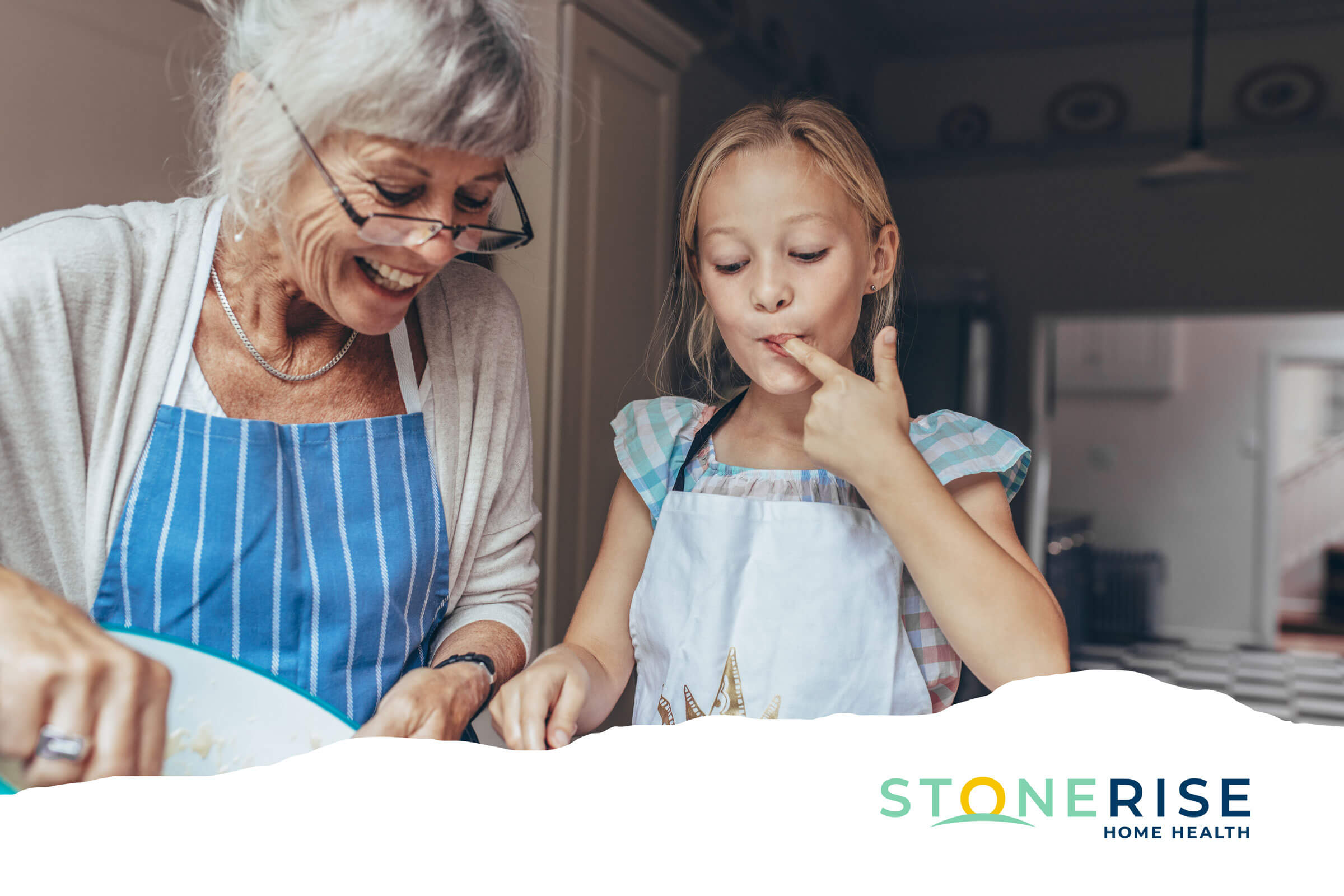 Our Creative team brought Stonerise's established brand story and vision to life.
Stonerise already had a brand purpose (Galatians 5:13, "Through love serve one another") and a brand promise ("Back to health, back to life"), and they knew they wanted their logo to contain visual references to the resurrection of Christ. Also on their wish list were graphic elements that hint at their Appalachian roots. iostudio's designers used these guideposts to create a brand identity package that conveys Stonerise's faith-based story and evokes feelings of comfort and hope.
Complete Website Overhaul
The new Stonerise website, developed and managed with WordPress and redesigned from top to bottom, was rolled out in stages, with carefully choreographed quality assurance checks that verified functionality and design consistency and included proofreading.
Stonerise had another important audience to keep in mind.
A growing company isn't just marketing to customers; they're also looking for like-minded future team members. Among the audience profiles created for Stonerise were healthcare professionals at all levels.

Is your brand speaking to the right audiences with the right tone at the right time? We can help you figure it out.
Stonerise had an excellent foundation in place for their brand. The brand purpose, brand promise and history were all great sources of inspiration for both visual assets and messaging. Their approach to transitional care and their dedication to serving through love set them apart from their competitors in practice. It was iostudio's job to translate those differences into marketing assets, steering their healthcare brand away from the tired and clinical and toward a lifestyle look that was full of hope and positivity.
Starter Stock Image Library
A collection of stock images that align with Stonerise's visual identity and are useful for their purposes were selected and included in the asset package to complement those taken by the company's staff photographer and guide future photography work.
Content Audit
Although Stonerise already had a functioning website, they are growing rapidly, acquiring new locations and expanding their service offerings. iostudio's Digital team conducted a content audit and made recommendations about accessibility, functionality and creating a cohesive online experience.
Thorough Messaging Framework
Audience development and messaging strategy involved extensive research and incorporated existing brand language to create audience profiles, channel-specific communications plans and user journeys.
Main brand logos and sub-brand logos
Custom illustrations
Color palette
Messaging framework
Brand guide
Stock photo library
Content audit
Persona profiles
User journey
SEO optimization
Fully responsive, mobile-first design
Digital design system
Content management training
Custom WordPress development
Google Maps API integration
Custom location finder
Business cards
Letterhead
Email signature blocks
Informative one-sheets
Stonerise is an excellent example of what Brand Strategy can do.
Your audience won't know that you've set out to shake things up unless you tell them. And if you tell them, you have to show them, too. Are you changing the game? iostudio can help you form, create and communicate your new brand.